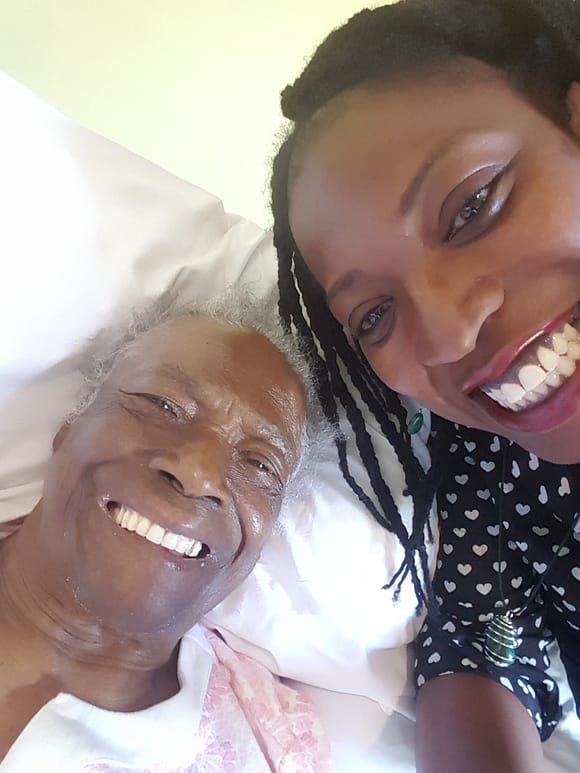 Sorry if you missed seeing my blog last week, there has been a lot going on of late and to top it all my gran passed away on the 13th of September 2016.   I want to dedicate this blog to my dear grandma.  She was a very strong willed lady; an independent and generous woman who lived for 91 years.  I am very grateful that I had the honour of knowing her for 48 years.  She leaves behind 2 children, 13 grandchildren, over 10 great grandchildren and at least 1 great, great grandchild.
As much as I am sad to see her go I am also happy that she is no longer suffering and she is now back with her creator and the ancestors whom I know have welcomed her spirit back with happy open arms.
My gran always encouraged me to enjoy my life and live it to the full.  One of her famous phrases as she got older was "once a man, twice a child".  As I watched her get older and older, I realised what she meant.  I also realised how important it was to live life to the full because you don't want to leave this planet having regrets.
Now my gran has left this planet I am comforted by the fact that her spirit lives on in all her family and that she is still with us in spirit.  She has already spoken to me from the spirit realm which again has given me a source of joy and comfort.  Death is not the end; it is just part of the cycle of life.  Our human existence is part of the process.  Being spiritual beings means we are infinite and having the human experience is only meant to be temporary. We are here to learn lessons, live our purpose, grow, develop and contribute to humanity.  Having this view makes dealing with the passing of a loved one so much easier.
As we celebrate her life and finally lay her to rest I want to thank her for her generous spirit, her kind nature, her resilience and her sense of humour.   May her soul rest in eternal peace, love and light.